Osmosis Best Practices and Guidelines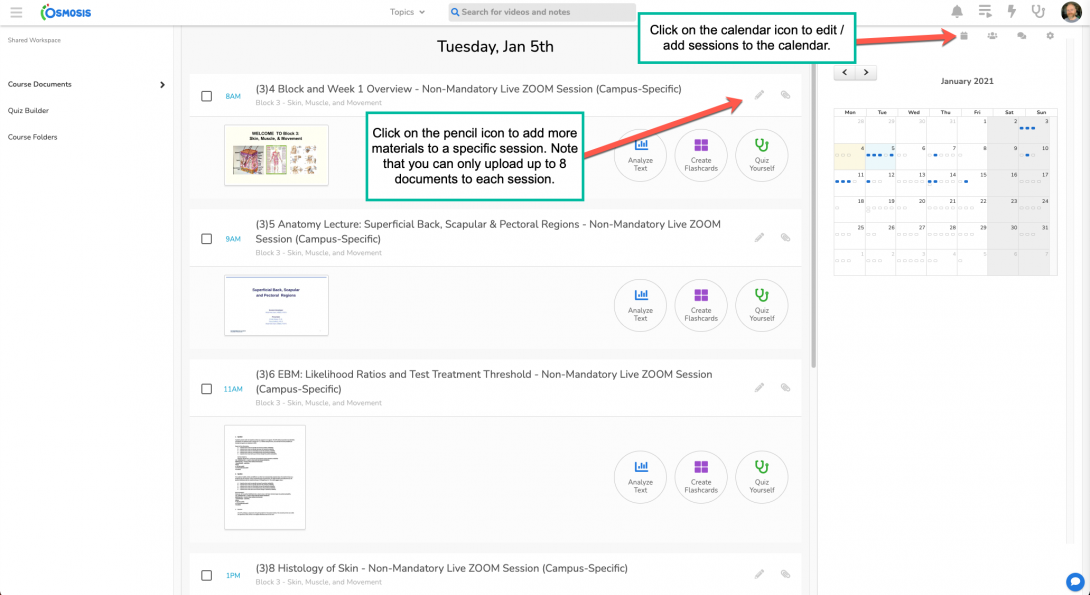 Osmosis is a web- and mobile application that makes medical education more efficient. Curricular content from our courses is uploaded to the Osmosis system by UICOM coordinators or other staff/students, depending on campus. The system scans the text on these documents and provides relevant educational content like videos, USMLE-style practice questions, references to First Aid, etc. for students to use while studying. Here is their YouTube channel to get an idea of what they offer: https://www.youtube.com/c/osmosis/videos. Students use it to help them prepare for NBME exams, Step 1, and Step 2.
So, what do coordinators need to do with it? I'm glad you asked!
Import the Block Calendar to Osmosis
Upload curricular content to the correct block and activity. Note - you can only upload .docx & .pdf- it must be content that is text-based.
The Director of Instructional Design and Learning Innovation is the administrator for Osmosis. The director (or one of the project manager coordinators) sets up the structure in Osmosis for the academic year. This is done for when coordinators add curricular content, they can be sure to add it to the proper course.